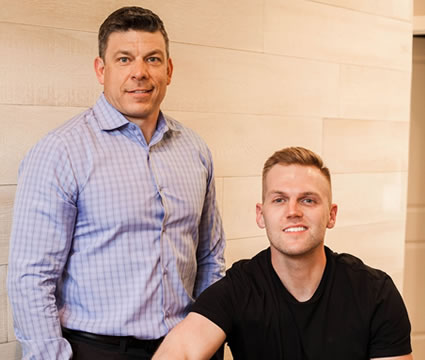 About
Douglasdale Family Chiropractic
Our Mission
At Douglasdale Family Chiropractic, we treat everyone who walks through our doors like a member of our own family. This family-oriented approach stems from our mission, which is to inspire families to value health as their highest priority, and our purpose, which is to create immeasurable value for the families we serve.
In short, we want every member of your family to achieve the best health possible and enjoy life to the fullest. We offer care for all ages, from infants to seniors, in an upbeat, positive environment. We want you to feel comfortable coming here and taking time out of your day to focus on your own well-being.
Our History
After attending the Southern California University of Health Sciences in Los Angeles, California, where he obtained his Doctor of Chiropractic degree Summa Cum Laude, Dr. Darren Scheirman practiced outside of San Francisco for eight years. Although he enjoyed his time in California, it was time to return to Calgary SE, where he was born and raised, and where all his family still resides. Dr. Scheirman has been at Douglasdale Family Chiropractic since 2008, and he is passionate about helping people in the community he loves find their way to true health.
MEET THE DOCTORS
The Ripple Effect of Health
When one person in the family isn't healthy, it affects the whole family and everyone they interact with. We recently took care of an infant, just a few months old, who was colicky, fussy, in constant discomfort and unable to sleep. When nothing helped her, her exhausted parents decided to try chiropractic care.
We explained to the parents how chiropractic care restores alignment to the joints of the spine and body, which allows the nervous system to function properly. Then we did an evaluation of the baby and discovered misalignment in her spine. With her parents' permission, we performed a gentle adjustment. After just one adjustment, she slept through the night and her discomfort was gone—and the whole family experienced better sleep and less stress.
Schedule Today
Contact us today to book an appointment for yourself or your family.
---
About Douglasdale Family Chiropractic | (403) 279-2229