Douglasdale Family Chiropractic Reviews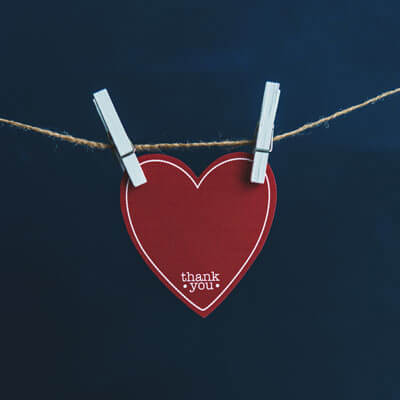 What Our Calgary SE Patients Say
At Douglasdale Family Chiropractic we love when patients share with us their feedback and comments after chiropractic care. Please read our patient testimonials below to see what other people have achieved through their tailored treatment plans with us.
Share your stories too! Click here to send us your feedback so that we can help to spread the word about the benefits of natural Douglasdale Family Chiropractic care.
For more information, or to schedule an appointment contact us today.
---
Friendly and Welcoming
Everyone here is awesome whether it's the girls up front or the doctors in the back everyone is friendly and makes you feel welcome. They're very good at accommodating your schedules and can usually find an appointment time that works for everyone.
– Chris
Highly Recommend
Our whole family loves going to the Douglasdale Family Chiropractic office. Not only is it a very friendly environment where everyone knows your name, but Dr. Darren is amazing at what he does and I wouldn't trust anyone else. We recommend his office to everyone we know!!
– Tamara and Jocelyn
Amazing Doctor and Staff
Dr. Darren and his staff are amazing. We have been going there for 6+ years and it has helped all of us greatly. I would recommend Douglasdale Family Chiropractic to anyone I know or even meet on the street. The staff is always so helpful and make it a joy for us for every visit. Dr. Darren is great and he always explains every treatment he provides. If you don't have a chiropractor I would recommend you to get one and choose Douglasdale Family Chiropractic for all your chiropractic needs.
– Rashid
Good Customer Service
I really appreciate the good customer service and friendly staff. When I need help they try to fit me in right away and they don't push, so you come when you need to and I like that. They are also adding new services that I did not even find out about till the last time I went in, an acupuncturist and EFT so that's good to add some diversity to the office in case I need more than just a Chiro visit.
– Tim
Courteous and Efficient
All of the staff are friendly and accommodating for appointment times. I had never been to a chiropractor before coming to Darren. He is courteous and efficient. And will always take the time to talk to me about adjustments and general health. I have, and will continue to, refer Darren and his team to friends and family.
– Shelly
Best Chiropractor
Dr. Cole is the best chiropractor I've ever seen and I've seen many in my life. I love how much knowledge, expertise and care goes into his practice. As someone who lives a very active lifestyle my body is constantly sore and needing adjustments. He not only helps me to feel better but gives me tools to continue care outside of the clinic. Keep up the amazing work Dr. Cole and the entire team is amazing.
– Michelle B.
Knowledgeable and Caring
Dr Cole is really awesome. He's very knowledgeable and really cares for his clients. My wife, daughter, and I are seeing him and we will keep coming back not just because he keeps us tuned up and ready for the world, but also he gives some tips and pointers on how to reduce the build up of stress on our nervous systems, and they all work. Sometimes it takes a small adjustment to your habits and its a world of a difference. The front desk is also amazing, very friendly and welcoming. Keep it up DFC team.
– Nicolas N.
Feel Like New
Dr. Cole Bishop and everyone else at Douglas Dale Family Chiro are amazing. Started seeking treatment approximately two months ago for neck/shoulder pain as well as severe tailbone pain. Dr. Bishop was able to completely remove the tailbone pain in only a couple sessions and by the time my treatment plan was finished, I feel like I have a whole new body. My only regret would be not coming and seeking treatment sooner.
– Brendan P.
Amazing Doctor!
This is by far the best chiropractic office I have ever been to. I've seen multiple different chiropractors in the past and didn't ever notice much of a positive impact until coming here. The girls up front are always so kind and friendly. Dr. Cole is amazing! He is very genuine and he actually really does care about his patients and their well being! Cannot say enough good things about everyone at this office. I actually look forward to going to the chiropractor now!
– Hayley O.
---
Douglasdale Family Chiropractic Reviews | (403) 279-2229