Chiropractic and Mental Health
The lives we live are all hectic and often we do not take the proper time to relax and unwind, this can lead to a lower immune system, increased risk of anxiety and constant feeling of exhaustion or over-exertion.
Finding an activity that best suits you and the way you need to distress might take time to figure out or may change depending on your mindset, energy level and stress you are experiencing. Any of these activities give your mind the much needed opportunity to relax and refresh — either before you begin your day, at the end of it or even in the middle if things are crazy and you need a minute to yourself.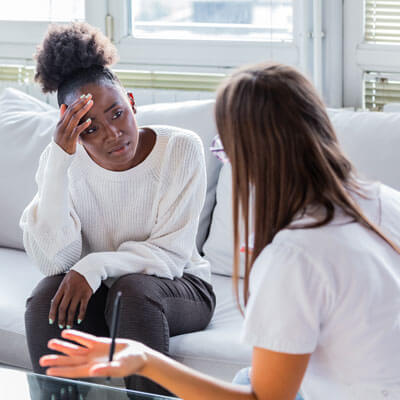 Positive Attitude and Mental Well-Being
Here are five ways to practice the fifth pillar of mental health
Practice the art of meditation! Many people view meditation as sitting still for 20 minutes, eyes closed and "clearing of the mind", but meditation doesn't have to be strenuous or add more stress while attempting to destress. Meditation is completely customizable — it can occur at anytime, anywhere and for any length of time — here is a list of tips for beginners! The benefits of meditation are far reaching; from destressing and clearing the mind to increasing mental focus and clarity and ability to work under stress. The resources for meditation are endless! For an extensive list of the benefits of all meditation, check out this link! Apps for your phone including Headspace, Calm and Breathe are great places to start. For a 21-day 20 minute a day meditation challenge, check out this one to get started!
Find a pretty journal and pretty pens — pour your heart out! Similar to meditation is working to clear your mind, learning to better cope with stresses. Journal practice can encompass writing, drawing or blogging. Journal entries can be about anything that is on your mind, you can choose to focus on the best parts of your day or you can use it as a way to vent your stress. This is one of many prompts that are available to get you started. Finding a beautiful journal and nice pens to use in it will help look forward to journaling!
Color like a child again! Many adults will be the first to admit that they have not coloured since they were children! Coloring, sketching or drawing are all ways to get your mind away from the stresses of the day.
Take a break from electronics! Escape your house, go for a walk, take a bath, read a book, go for coffee with a friend or cook a nice meal. Enjoying time away from electronics allows your brain to take a much needed break to relax or will allow you to get to know yourself or someone better.
Do something you enjoy! No matter what it is, if you love it, it will allow your brain to relax and you will destress!
Health is a state of complete physical, mental and social well-being and not merely the absence of disease or infirmity.
Get Started Today
Make time for yourself, give yourself time to relax — for 5 minutes or 2 hours, it will have a positive impact on your mental health and on your overall health!
CONTACT US
---
Chiropractic and Mental Health | (403) 279-2229