Chiropractic Care
Chiropractic care is the use of precise manual movements to balance and align the joints of the body to allow the nervous system to perform at its optimum level. When the nervous system works as it should, the messages between your brain and body are delivered properly, and your body can function at a higher level.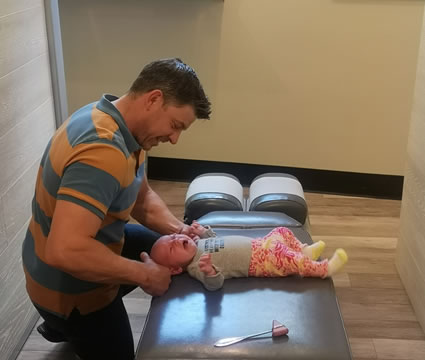 Our Hands-on Approach to Care
At Douglasdale Family Chiropractic, we focus on manual adjustments—using our hands to restore balance and alignment to the joints of your spine and extremities. Our primary adjusting technique is Diversified; we also offer Thompson Drop and Activator Methods® in some circumstances.
Our chiropractors have extensive training and experience, and their high level of skill allows them to provide adjustments that are comfortable to each practice member, regardless of age or condition. We never force an adjustment—we will modify our approach to meet your condition and comfort level.
In addition, we offer a lighter approach when adjusting infants, children and seniors. Our care is always tailored to each practice member's specific needs and health goals.
NEW PRACTICE MEMBERS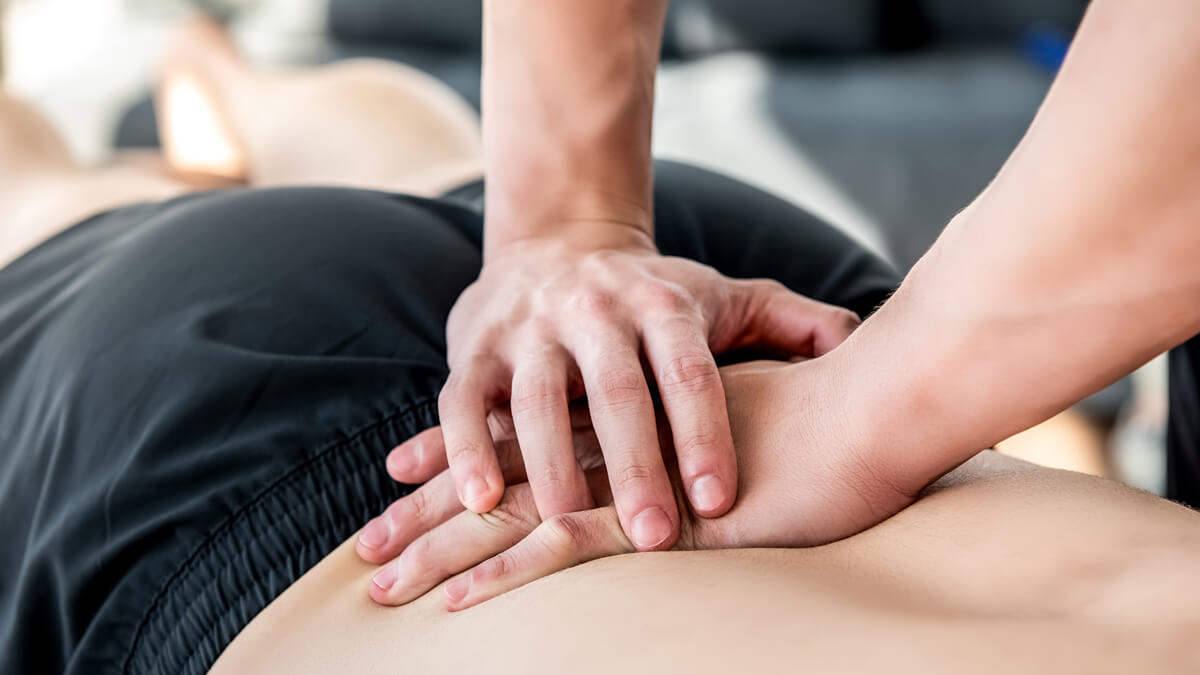 Conditions We See
Practice members come to us with various musculoskeletal conditions, such as
Arthritis
Back pain
Disc issues
Headaches
Neck pain
Sciatica
Sports injuries
Sprains/strains
Stenosis
Whiplash and other automobile accident injuries
Our care is a natural approach to correct the root cause of these issues. We focus on providing our practice members with education about optimizing health by improving your nervous system function.
Benefits for the Body
When we restore balance and alignment to your skeletal structure, your nervous system's ability to function correctly is restored. This offers your body an increasing ability to perform optimally, heal and repair in response to the stresses you deal with daily. Our goal is to help every member of your family live life to the fullest!
The beauty about chiropractic is the fact that it works with natural means. It puts nothing new into the body nor does it take away any natural gland or organ. Chiropractic simply releases life forces within the body, sets free rivulets and lets her do her work in a normal manner. BJ Palmer
Motor Vehicle Accident Care
If you've been injured in a car accident, chiropractic adjustments, massage therapy and acupuncture are all services you are entitled to receive. We offer practice members education on the coverage they need after an accident, to help ensure they get the care they need to recover.
Our services can help resolve the injuries now, and help ensure that these injuries don't lead to permanent damage that can cause bigger problems later in life.
We can direct-bill for all your motor vehicle accident care.
Schedule Today
Contact us today to book your appointment for chiropractic care.
CONTACT US
---
Chiropractic Care | (403) 279-2229