Meet Dr. Darren Scheirman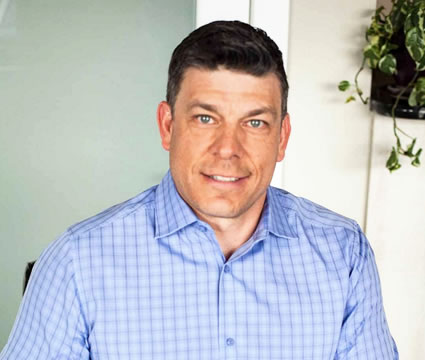 How to achieve and maintain optimum performance has always been something that has intrigued me.
As a kid I was always involved with sports. I spent years competing in wrestling, ranking nationally in Canada, and played rugby, training in Australia, Canada and the U.S.
Because of my interest in competition and pushing limits, I was constantly looking to create an edge that would optimize my abilities. Being involved in these sports taught me that the elite athletes were always the ones investing extra time into doing things that helped them better heal and repair. More importantly, they were investing in creating a higher level of function, strength, endurance, and power because of a few critical health choices. Chiropractic care was one of the essential tools in reaching for that optimum potential.
EXPLORE OUR SERVICES

Education
My post-secondary education started at the University of Calgary. Toward the end of my Bachelor's degree I was fortunate enough to participate in an exchange program which took me to the University of Queensland in Brisbane, Australia. Getting a taste of the beach and sun, I decided to attend Los Angeles College of Chiropractic, (now called, The Southern California University of Health Sciences) in California. I graduated with Summa Cum Laude honors (GPA >3.8) and was ranked third in my class.
Following my schooling I started a practice just outside San Francisco, California. I was located in a sports club, which gave me the ability to work with individuals who were motivated to be involved in their care. After eight years of building a successful practice in the East Bay, I decided to move back home which is where I belonged, Calgary. This is where I grew up and where the rest of my family resides.
Some of Dr. Scheirman's professional affiliations include:
Canada Board Certified
California Board Certified
Team Chiropractor and coach for the Lord Beaverbrook Wrestling Team
Team Chiropractor for the Concord High and Clayton Valley High School Football Teams
Team Chiropractor for the Diablo Gaels Rugby Club and the Backbay Rugby Club
Team Chiropractor for the Marauders Youth Football Program
Chiropractor for the athletes of the IRONMAN triathlon in Camp Pendleton, California and in Kailua-Kona, Hawaii
U.S. Team Chiropractor for the Race to Erase Multiple Sclerosis
Chiropractor for the California AIDS ride
Assistant Team Chiropractor for the 2000 U.S. Olympic Track and Field Team Trials
Outside The Office
I have 2 incredible boys, Hunter and Cub, who constantly inspire me to learn and grow. My ultimate goal for them is to grow up to be a better man than I am. Not only do I personally want to set the bar high, I also want to try and give them every advantage possible. I know the foundation of achievement and performance starts with living a healthy lifestyle.
My beautiful wife, Jami, has always been my biggest supporter and is an amazing chiropractic advocate. She had previously suffered from considerable migraines, and with the help of chiropractic care was able heal enough that she no longer experiences them. She is a kind-hearted and thoughtful person, who will always suggest the possibility of chiropractic care when she feels that someone may benefit from it. I appreciate having her in my corner and respect that she cares enough about others to refer them to the possibility of better health.
My parents are a true testament that leading a healthy lifestyle is the most important thing to optimize your quality of life. Besides all of their exercise, biking, dancing, skiing, hiking and chasing my boys, they also eat clean and organic. I respect the balance they have in life and will strive to enjoy retirement as much as them. They get adjusted every 2 weeks.
Keeping up with my brothers, Chad, Trevor and Jim, is also a positive influence on my wellness. They all handle heavy professional workloads, and athletically, they love competing and will always take the opportunity to make me look bad. Luckily, this will never happen.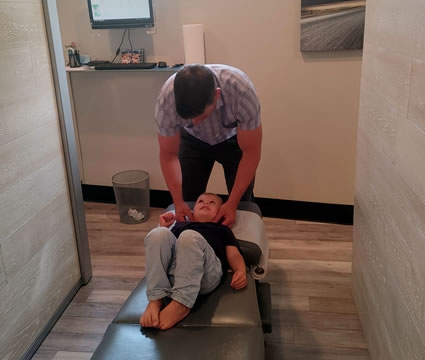 I believe there are 5 pillars to optimum wellness. I am generally adjusted once a week which is my number one pillar; clear nerve function. I also understand the necessity of integrating exercise, adequate rest, proper nutrition and positive mental focus. As for suggesting options of care to our practice members, my recommendations are made as if it were family members considering care. As a result, I can make sure that everyone receives the most genuine, honest and effective care I can possibly provide.
Get Started Today
Thank you for visiting our site. It now becomes your choice on where you want to steer your health and more importantly, your quality of life. For both yourself and those you care about, I encourage you to invest now so you can consistently function at your full innate potential.
Our team at Douglasdale Family Chiropractic look forward to meeting you and your family. Call now to schedule your appointment.
Do sharks complain? No! They're up early, biting stuff, chewing sh*t, being scary – reminding everyone that they are a [freaking] shark. Unknown Author
---
Dr. Darren Scheirman | (403) 279-2229